As cars slowly start to prefer electrons over petrol for moving their wheels, automakers have been giving their all to make electric cars more exciting. Porsche has played a major role on this front, electrifying its sedans and SUVs without compromising on its DNA, which is to ensure the ultimate balance of performance and efficiency. The all-electric Taycan had swept us off our feet a few years ago with its wild performance figures. Going forward, one of Porsche's plans for its future involves electrifying its high-performance track-bred GT4-spec sports cars. To that effect, the Porsche 718 Cayman GT4 e-Performance offers a glimpse of those future plans.
The Porsche 718 Cayman is usually regarded as the Holy Grail for mid-engined sports cars in its current petrol-powered spec. Usually, electrifying the powertrain would mess up the balance but Porsche's engineers have somehow managed to retain its sporty performance while adding a lot of power. How much power, you ask? Well, the Porsche 718 Cayman GT4 e-Performance is sort of a Frankenstein on wheels without popper interiors, making 1,088hp! That's insane even for an electric sportscar. We are simply at a loss for words.
Sadly, we can't remain mum because you have come here to know everything about this wild electric Porsche. Hence, we have composed ourselves and done the homework for you. So, without further ado, here's deep diving into the electrifying (pun not intended) new prototype from Porsche.
Porsche 718 Cayman GT4 e-Performance: A beast on wheels
Before you get all hyped, the Porsche 718 Cayman GT4 e-Performance is essentially a prototype to showcase what the future of Porsche's customer race cars could look like. With the highly sought-after flat-six boxer engine removed, the onus falls upon the electric motor and the rest of the package to continue delivering the electrifying performance.
To build it, Porsche has simply taken a standard Porsche 718 Cayman GT4 Clubsport and thrown out its insides. The body has been widened by 14 centimetres and the rest of the electricals and mechanicals have been borrowed from the Porsche Mission R Concept. Porsche fans should know that the Mission R Concept had previewed the next-gen Cayman EV in a race car trim a couple of years ago.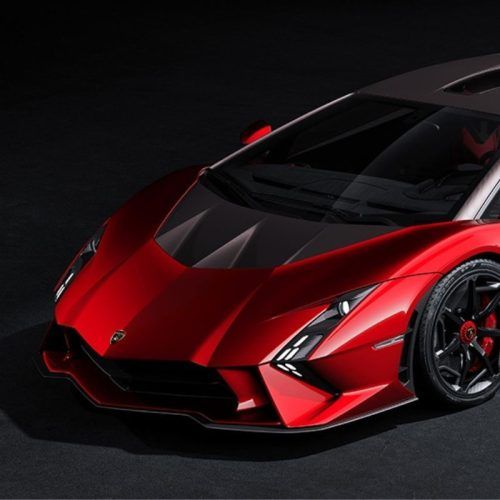 The Cayman GT4 e-Performance has a body made of natural fibre composites and other exotic lightweight materials, all of which are supposed to reduce its overall emissions. The car uses Michelin's 18-inch tyres and Porsche says that they are made out of sustainable rubber. In the midst of all the eco-friendly sculpting, Porsche's lighting engineers have also given us stunning blue LED headlamps and a blue LED light bar at the rear, the latter doubling up as a battery charge indicator.
And, if you were wondering where the wing mirrors are, Porsche has replaced them with two rear-view cameras hidden within the front fender.
Porsche 718 Cayman GT4 e-Performance's specs at a glance
The Porsche 718 Cayman GT4 e-Performance is rated to produce 1,088hp and all that power is delivered via the dual motor configuration. However, delivering all that power drains the battery within minutes. So, if you want to experience all that performance for at least 30 minutes, the support team can simply dial the power down to 612hp. Porsche hasn't quoted the exact acceleration and top speed figures but there are hints of this electrified Cayman matching the Porsche 992 911 GT3 Cup car's performance. That's unsuitable for mere mortals.
To fill up its 80kWh battery pack, Porsche has given this prototype a 370kWh fast charging system that can charge the battery via the 900V electrical architecture. How fast? Porsche says the battery can be charged from 5 per cent to 80 per cent in just 15 minutes!
All that performance, unfortunately, comes at the cost of that famed German comfort, although this isn't too surprising considering we are dealing with a hard-core race car here. There are two bucket seats, a roll-cage and racing harnesses to keep the occupants safe in case of an accident. Equipment levels are scarce but everything you could possibly need on the racetrack is here.
Sadly, Porsche hasn't revealed the Porsche 718 Cayman GT4 e-Performance's price and that's fine, considering it is a one-off concept race car. We actually hope that Porsche uses most of this car's technology and mechanicals in the next-gen Cayman EV, minus the uncomfortable and impractical race car cabin of course.
Frequently Asked Questions (FAQs)
– What are the specifications for the Porsche 718 Cayman GT4 e-Performance?
The Porsche 718 Cayman GT4 e-Performance features a dual-motor setup making 1,088hp and a 900V electrical system that uses a 370kWh charging system to fill up an 80kWh battery to 80 per cent in under 15 minutes.
– What is the price for the Porsche 718 Cayman GT4 e-Performance?
As the Porsche 718 Cayman GT4 e-Performance is a concept race car, it currently doesn't carry a price tag.
(Hero and Featured Image Credits: Courtesy @porsche.sg via Instagram)
written by.
Amritanshu Mukherjee
Amritanshu lives and breathes tech, cars, Formula 1, space stuff and everything that delivers an adrenaline rush. Since 2016, he converted his favorite hobby of going all gaga over iPhones and Lamborghinis into his profession; hence, you aren't likely to be surprised upon checking his browser history. In his spare time, he loves to drive and explore food joints, but will somehow end up with a plate of Chicken Biryani and a big smile. He has previously written for Hindustan Times, India Today, BGR.in, and Deccan Chronicle.