Google has just dropped the stable version of Android 14 and this year's release reinforces Android's position against an ever-evolving iOS. Android has always had an edge when it comes to customisation as well as fun new features but Apple's iOS has been pulling all the stops lately to keep its users happy. As a result, this year's Android 14 update seems to be playing catch-up to iOS while bringing limited new features to the table. That said, all is not lost for Android 14 since its full potential will be unveiled in the coming months by Samsung, Oppo, Motorola and Xiaomi, all of whom are preparing superpowered Android skins for 2024.
Right now, Android 14 is available to the public in a stable form that offers a couple of interesting changes for millions of users. When compared to the older Android 13 that's still powering a lot of Android smartphones in late 2023, Android 14's focus on a refined user experience could earn it brownie points within the community. Dare we say that it could even tempt several iPhone users to finally make the switch to Android, considering the newly announced Google Pixel 8 series looks quite tempting on paper.
For existing Android users, it could either end up being the reason to upgrade to a newer Android smartphone or hold on to their older device for another year. It may also force some to jump ship in pursuit of a new experience.
On that note, here's a quick comparison of Android 14 vs Android 13 that'll give you all the information you need about upgrading to the new software (or a new device). Before we dive in, however, let's take a look at all the supported devices for Android 14.
All the devices that Android 14 supports
– Google Pixel 4a 5G, Pixel 5 and newer devices (already available)
– OnePlus 9 series and newer flagship models
– Oppo Find N series, Oppo Reno 8 series and newer devices
– Xiaomi 12 series and newer devices
– Samsung Galaxy S21 and newer models, Galaxy Z Flip 3 and newer models, Galaxy A series devices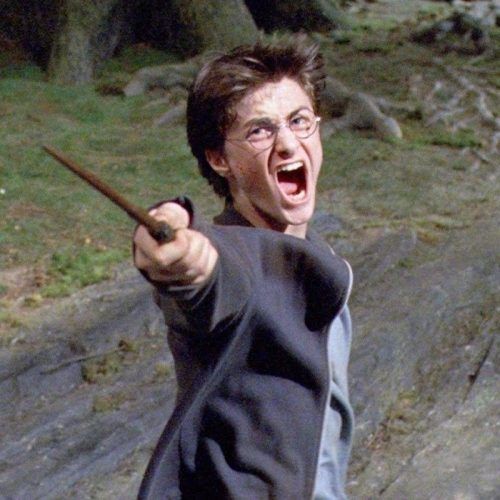 Android 14 features: What's new compared to Android 13?
Android 14 builds on Android 13's base and focuses more on refinement as well as qualitative improvements. Here are some of the top features that Android 14 brings to the table.
Better customisation
After iOS went wild with its lock screen customisation a few years ago, Google finally decided to give Android 14 a customisable lock screen in its stock form. It's funny to think of Android borrowing a customisation feature from iOS but here we are. From a couple of preset clock faces and colour accents to customisable lock screen shortcuts and more, Android users can now make their phones one of a kind.
Those who are getting the Pixel 8 and Pixel 8 Pro can even use Google's generative AI to create new wallpapers based on their personal inputs! How cool is that?
Improved battery life
Android 14 also promises improved battery life. Google has made several tweaks to the operating system in a bid to make Android more power-efficient in the way it handles basic tasks. Although most non-Pixel Android smartphones usually deliver impressively on battery life, some extra juice can never hurt.
Larger fonts with better scaling
If you like to magnify the font size on your smartphone, Android 14 offers some good news for you. Users can now scale the text up to 200 per cent and in doing so, the OS will simply follow non-linear scaling. This means larger texts (for example, headlines) won't appear impractically large when using 200 per cent magnification.
Predictive back gesture
If you use gesture navigation control on your Android device, you must be familiar with the wonky setup. Android tends to throw you back to the previous app instead of going to the previous window/home screen. With Android 14, you will now be shown a preview of where you are headed to while swiping back. This way, Google expects everyone to go about their business faster.
Photo/video access permissions
Similar to iOS, Android 14 users can restrict an app's access to select photos and videos stored on the device. For example, if an online shopping app needs access to the photo storage for reading a QR code, you can only allow it to access the specific screenshot with the QR code. This way, the app can no longer access files that are not needed.
A more secure experience
Android 14 brings some notable upgrades to security. With the update installed, you won't be able to install older apps that were designed for Android 5.1 and previous versions, thereby reducing the chances of a malware infestation. App developers will now be able to adopt biometric authentication for logging into their apps instead of relying on passwords. You can also disable the animations and the 'OK' button while using a PIN code for improved security when unlocking the device around onlookers.
Notification flashes are finally here
As more smartphones ditch the humble notification LED light on the front in pursuit of slimmer bezels, Android 14 finally brings the ability to use the camera LED flash for notifications. iPhone and Samsung users have enjoyed this feature for years and Google is finally bringing it as a standard for all Android smartphones.
Health Connect
This one is for all the fitness enthusiasts seeking a centralised health and fitness data management system on Android. In a similar fashion to Apple Health, Google's Health Connect app will now store data centrally and share it with all other tracking apps on your device. Hence, you can now have an overview of the data from your pedometer app, your fitness band companion app and your smart scale app in one place. Any of these apps can also collect necessary data from the Health Connect app to create their own reports.
Better share menu
Android 14 is also revising the share menu in pursuit of a unified user experience.
Fixing the inconsistent share menu, the new OS will allow app developers to directly add custom actions to it. For example, WhatsApp could now let you either post a photo directly to Stories or share it with a contact instead of opening the app. On top of that, Android 14 will use more app data for better share suggestions on the share sheet, allowing for a more tailored experience for each user.
Frequently Asked Questions (FAQs)
– What are the new features of Android 14?
Android 14 comes with new features like lock screen customisation, improved security features, a better share menu, predictive back gesture and more.
– Which devices support Android 14?
Android 14 is currently supported on Google Pixel 4a 5G and the newer Pixel devices. More Android smartphones from other brands will support Android 14 in the coming months.
(Hero and Featured Image Credits: Courtesy Google)
written by.
Amritanshu Mukherjee
Amritanshu lives and breathes tech, cars, Formula 1, space stuff and everything that delivers an adrenaline rush. Since 2016, he converted his favorite hobby of going all gaga over iPhones and Lamborghinis into his profession; hence, you aren't likely to be surprised upon checking his browser history. In his spare time, he loves to drive and explore food joints, but will somehow end up with a plate of Chicken Biryani and a big smile. He has previously written for Hindustan Times, India Today, BGR.in, and Deccan Chronicle.